5-Axis Wireless Tombstone
KME CNC is a leading 5-Axis system provider and will transform your existing 3 and 4 axis machining centers into 5-axis production machines. KME has been in business for 16 years and have developed relationships with many top brand manufactures.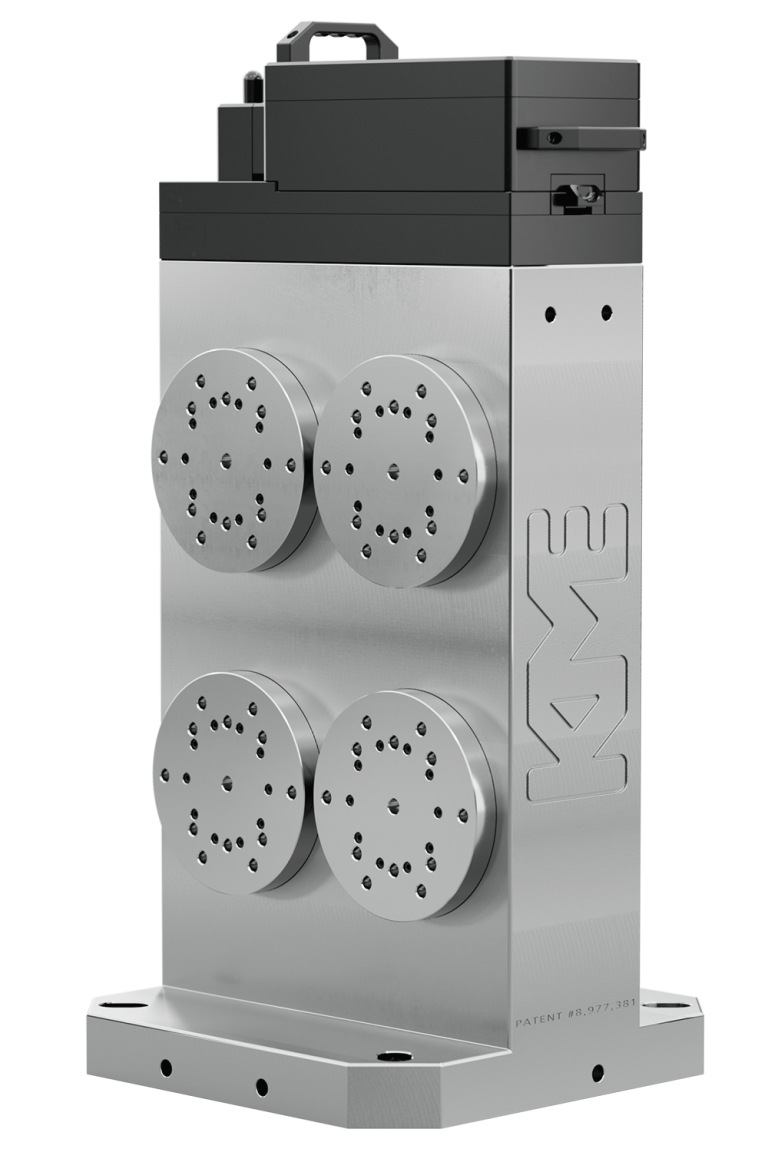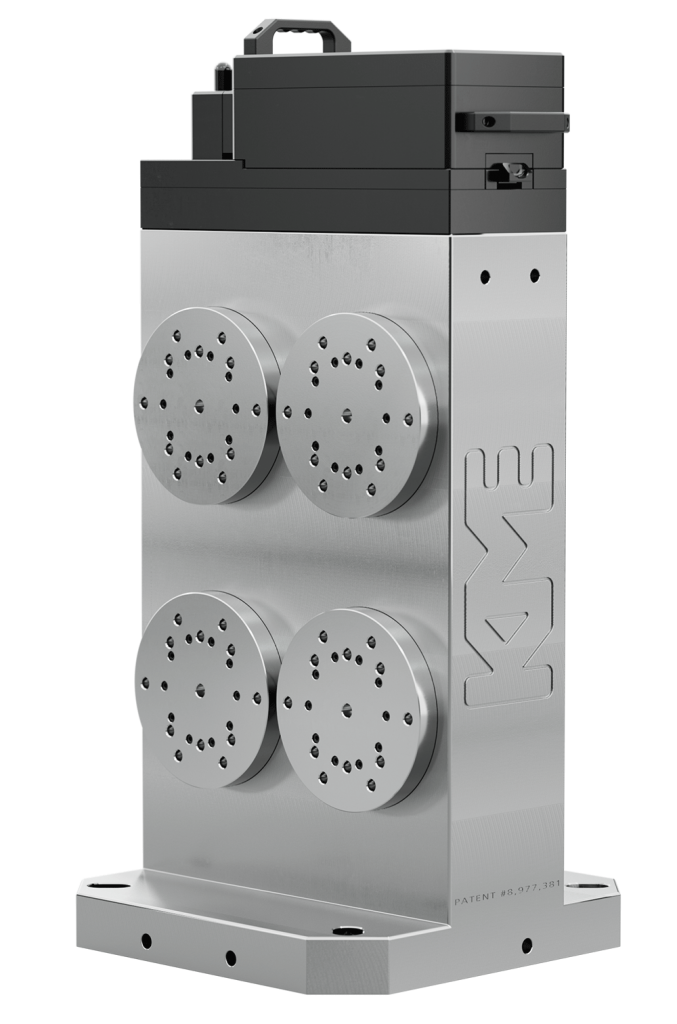 5-Axis Trunnion Tables
KME CNC Rigid Cast Iron Trunnion Tables are one of the leaders in the industry for accuracy, surface finishes and repeatability.  Allowing you to speed up your cycle times, these tables are ideal for high volume production applications. Powerful and compact trunnion design ensures smooth operation over the entire travel range.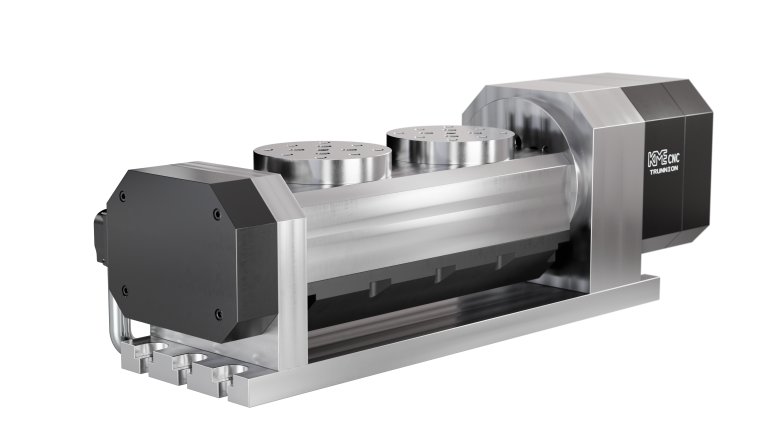 4 or 5-Axis Rotary Indexer
Engineered to tailor complex machining needs, KME's rotary tables can easily integrate with your vertical machining centers.