5-Axis Wireless Tombstone
KME 5-Axis Systems can achieve 5-axis capabilities on your 4-axis horizontal machining center with KME's Wireless 5-Axis Tombstones.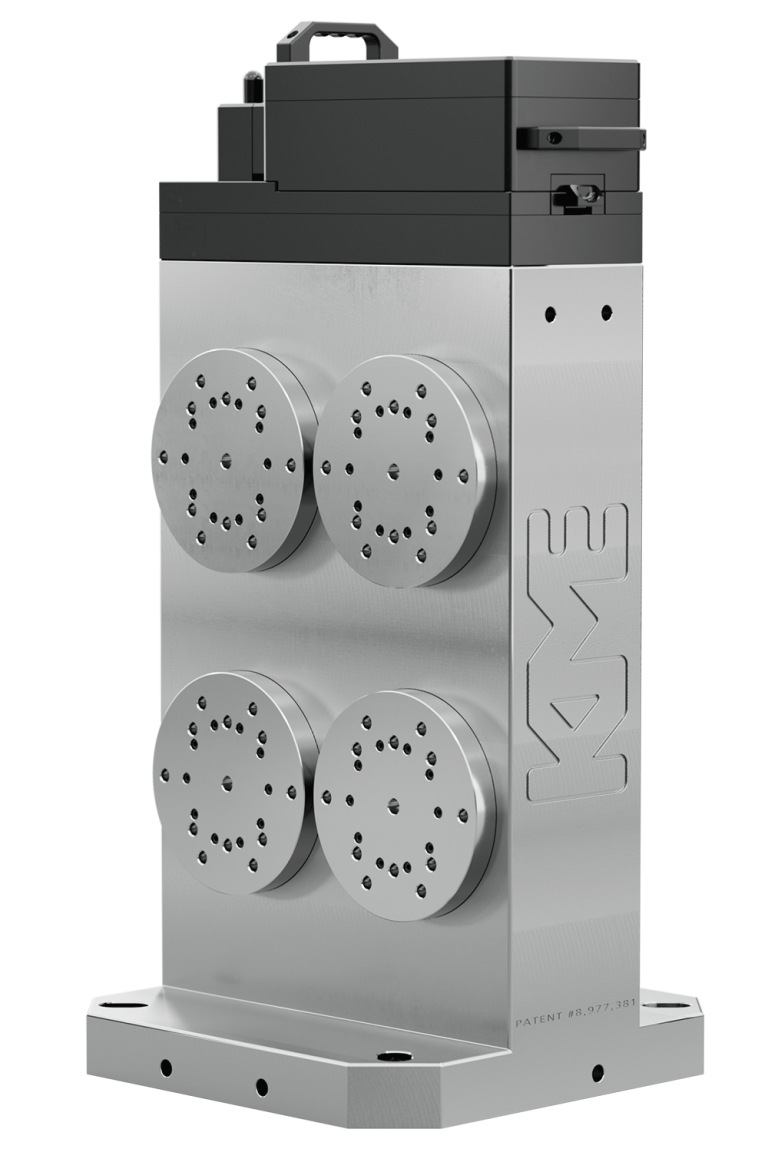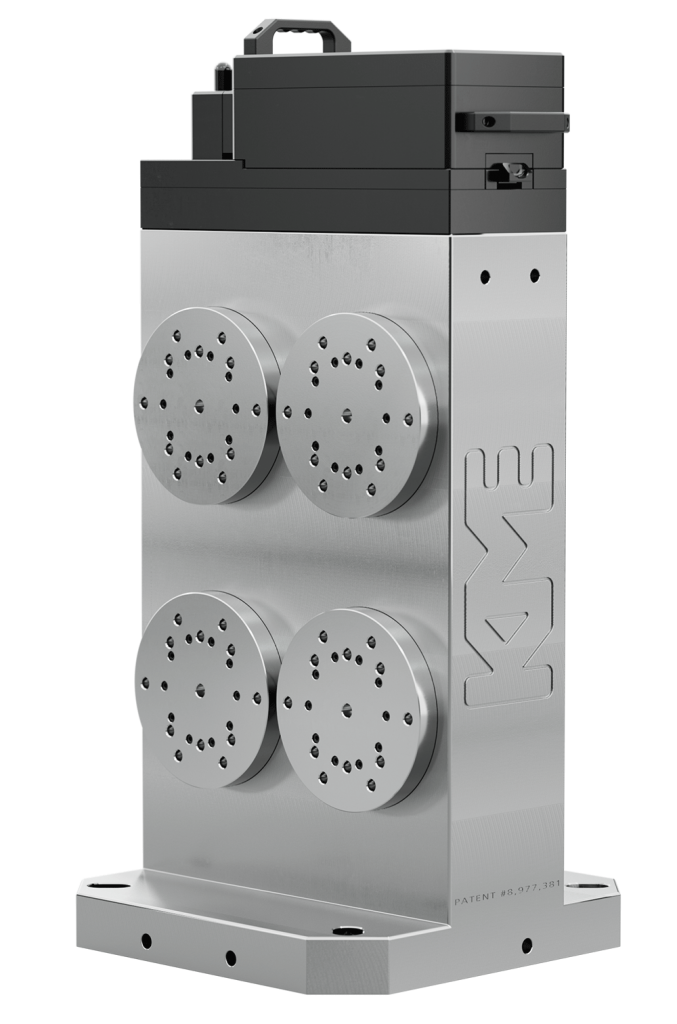 5-Axis Trunnion Tables
Turn Your Vertical Machining Center into a 5-Axis
Production Machine.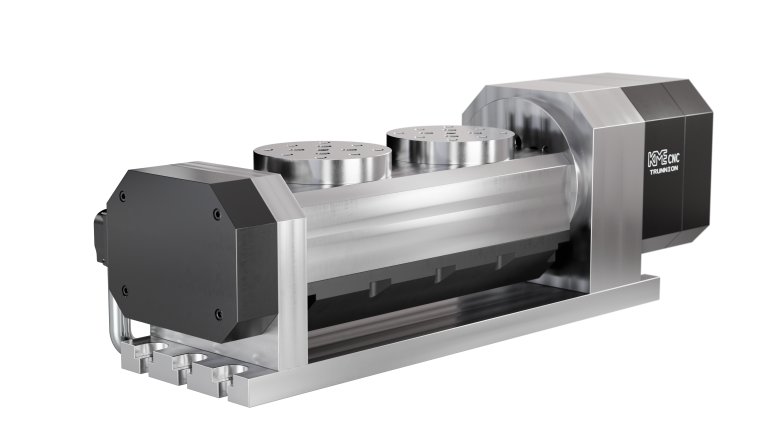 4 or 5-Axis Rotary Indexer
Engineered to tailor complex machining needs, KME's rotary tables can easily integrate with your vertical machining centers.